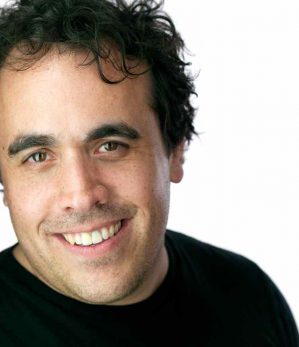 I'm

Mel Haynes, Jr.
Developer and Problem Solver
Location

Denver, CO

E-mail

(Use Contact Form Please)

Phone

(303)809-1054
Hello! I'm Mel Haynes, Jr. Senior Developer specializing in full stack development. Experienced with all stages of the development cycle for dynamic web projects. Well-versed in numerous programming languages including Java, SQL, PHP, and Javascript. Strong background in software design and executing customer ideas into robust solutions.
Professional Skills
Databases (SQL Server, Oracle, MySQL) 90
Javascript Frameworks(React, Vue) 50
Work Experience
2009-Present
Only Natural Pet
Senior Software Engineer
Growing natural pet company needed a scalable ERP that could integrate with their e-commerce site as well as backend warehouse system. Migrated and implemented a new ERP solution while also developing custom solutions for customer care and warehouse. I continue to provide custom solutions for the business and maintain the ERP solution that was implemented.
2009-2009
United Launch Allience
Consulting Software Developer
I was responsible for maintaining and mapping out legacy applications that were developed in Powerbuilder, a langauge that was not well known, but I happened to have 15+ years experience in. I was responsible for getting it up and running on new systems and assist with other team members on the application's functionality. I also built custom software in .Net and Ruby on Rails platforms.
2004-2009
Tomax Corporation
Software Developer/Product Manager
Tomax aquired my company to integrate our retail pricing application into their retail platform. Initialy I was in charge of developing custom data transofmrations to provide an intergration with my pricing software with their retail solution. After the systems were integrated, I spent my time converting my codebase from Powerbuilder to a java web application (JSP/Struts). I was also representing the company as a expert in pricing systems.
2002-2004
Retail Solutions Group
Lead Developer/System Architect
Primary developer of a highly scalable, multi-vendor database pricing system written in Java. The pricing system was highly regarded in the grocery and retail industry. The software was created from my work in previous companies that had been aquired or dissolved, but had much desire from the existing customer base.
2000-2002
Xceed Inc / Prescient Retail Solutions
Lead Developer / Project Manager
Lead developer in the company's premiere pricing solution for retail and grocery. On top of creating and maintaining the software, I worked closely with customers to provide data integrations with their legacy mainfraime systems. I was also managing the training and documenation of the system for employees and integration teams. On top of being the lead developer, I was also wore the hat of system administratior/database administrator. I maintained the unix and Windows servers as well as DB2,Informix, and Oracle databases.
1993-2000
Phoenix Retail Solutions, Inc.
Software Developer
Developer the user interface to the Company's pricing system. The pricing system was a rules based system run on Informix databases on a Unix Enviroment. I was in charge of building a Windows based interface to the system that would be intuitive enough for non technical people to use.
My Interests
When I am not working to solve the latest mysterious bug or preparing for the latest push of code to production sites, I am filming short films and working on music videos for my musician friends. I have always had an interest in filmmaking and now that the technology is at a point where the level of entry is set so low, I have decided to follow my passions. Before I started dabbling in film, I was a photographer. I had a studio where I worked on portfolios for aspiring models and creating photographic art. I still work on various art projects, but not as much as in the past.